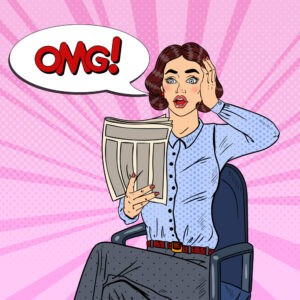 I'm in an emotional slump. I need to not be.
That's my first thought on a Monday morning in August 2020 as my country endures an ongoing pandemic and the news makes me queasy. As I splash water on my face, all kinds of things are racing through my head, mostly around the theme of how I need to turn this mood around.
I think, what would you have done in this situation pre-pandemic?
Simple answer – go to the gym and weight train, then hit a café to write morning pages with coffee. It would set the tone for everything the rest of the day.
So let's examine:
No gym. Favorite writing table at Starbucks has been locked down since March.
No pity party. Just facts.
Breathe.
Today is a new day. I do some simple stretches. I strap on ankle weights and do my best to mimic the movements of the machines I love at the gym. Leg extensions and all that jazz.
OK, this is good. Really good. I'm awake.
Time to attempt to make my waterfront walk a cardio workout. I say attempt because it's only 8 o'clock but the air is already stuffy. It's going to be a hot day.
Off I go in workout wear. I can see the haze on the Hudson River as I approach. It's going to be one of those walks where I seek out shade. Actually, it's pretty empty where I'm blazing a trail so the mask comes down for a bit and I inhale and exhale freely as I walk.
I work up a decent sweat and I set my sights on the outdoor café that has become my morning haven in these challenging times. After placing a rare (for me) iced coffee order, I find a table in the cool shade and settle in to write.
As the stream of consciousness words fill the pages, I realize I am writing about some things I've found stirring and inspiring of late. One is the second episode of Michelle Obama's podcast.
Because if the question is, why am I alone in feeling emotionally low? … she answers with a resounding, "You're not." The former First Lady, in fact, got a lot of attention for saying she's been dealing with low-grade depression, but when you listen to her say it in context to Michele Norris, it's much less charged and much more conversational than that. It's completely relatable.
Another thing that comes pouring into my morning pages is my envy and delight at watching Goldie Hawn on Instagram dancing around her kitchen from sink to stove. I mean, the woman can move. She's one of those people infused with light and sexuality.
So if my question is, when will I ever dance again? … Goldie says now or two hours from now or any darned time you want because all you have to do is start moving. As if I need more motivation than that, there's Tammy, a viral video sensation who likes to dance, and darn it, she's rocking it with fervor. She's me, only doing it.
I write about my continuing quest for silver linings as we witness dashed dreams and disrupted celebrations, escalating frustration and renewed appreciation for what matters most.
In all of that, the idea is, depressed or dancing, to be authentically you. To be authentically me.
As I walk home from the café, the exercise playlist on my phone is on a Donna Summer song. When I get in my door, I dance my way to the sink to wash my hands.
Toot-Toot. Hey. Beep-Beep.
Mask off. Sneakers off. Energized and into the shower to cool down.
Slump gone.